Game Descriptions
The following is a description of all of the scheduled games that are at the 2019 Con of the Lakes
Ultimate Werewolf
The game is made by Bezier Games.
In Ultimate Werewolf, you and any number of other players (as few as 7 and as many as 75) attempt to figure out who is a werewolf over the course of several game days and nights. Each day you'll choose a player (hopefully a werewolf) to eliminate.
Each night. ..the werewolves will eliminate a villager. Fortunately for you, some of the villagers have special powers, like the Seer, who learns the true identity of a player each night. The game continues until only villagers. ..or werewolves. ..remain.
Find information here
Mazes & Minotaurs is what the first fantasy roleplaying game could have been if its authors had taken their inspiration from Jason & the Argonauts (yes, the 1963 movie with all the cool Ray Harryhausen monsters) and Homer's Odyssey rather than from Tolkien's The Lord of the Rings or Poul Anderson's Three Hearts & Three Lions. In other words, Mazes & Minotaurs is :
- a nostalgic pastiche of early fantasy roleplaying games
- a tongue-in-cheek tribute to old-school gaming
- a complete and fully playable roleplaying game !
Star Frontiers takes place near the center of a spiral galaxy (the setting does not specify whether the galaxy is our own Milky Way). A previously undiscovered quirk of the laws of physics allows starships to jump to "The Void", a hyperspatial realm that greatly shortens the travel times between inhabited worlds, once they reach 1% of the speed of light (3,000 km/s).
The basic game setting was an area known as "The Frontier Sector" where four sentient races (Dralasite, Humans, Vrusk, and Yazirian) had met and formed the United Planetary Federation (UPF). The original homeworlds of the Dralasites, Humans, and Vrusk were never detailed in the setting and it is possible that they no longer existed. A large number of the star systems shown on the map of the Frontier sector in the basic rulebook were unexplored and undetailed, allowing the Gamemaster (called the "referee" in the game) to put whatever they wished there.
Players could take on any number of possible roles in the setting but the default was to act as hired agents of the Pan Galactic corporation in exploring the Frontier and fighting the aggressive incursions of the alien and mysterious worm-like race known as the Sathar. Most published modules for the game followed these themes.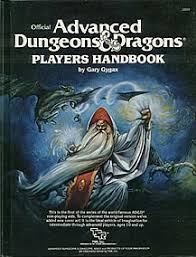 Wow, what in the world does that even mean?
For starters this game is NOT boring! It is loud, crazy, and in your face with irreverent wacky random fun! In the 90's this would have been called a "Beer and Pretzels" RPG, but in this enlightened age of 2016, I think we can do better...
This is a "Margarita and Cheese Dip" RPG!
It is a game that doesn't take itself seriously, or anyone else for that matter. And it can be played by absolutely anyone, even those people who DON'T play traditional role playing games!
Twilight Imperium (4th Edition)
From Board Game Geek:
"Twilight Imperium (Fourth Edition) is a game of galactic conquest in which three to six players take on the role of one of seventeen factions vying for galactic domination through military might, political maneuvering, and economic bargaining. Every faction offers a completely different play experience, from the wormhole-hopping Ghosts of Creuss to the Emirates of Hacan, masters of trade and economics. These seventeen races are offered many paths to victory, but only one may sit upon the throne of Mecatol Rex as the new masters of the galaxy. "
Savage Worlds/Call of Cthulu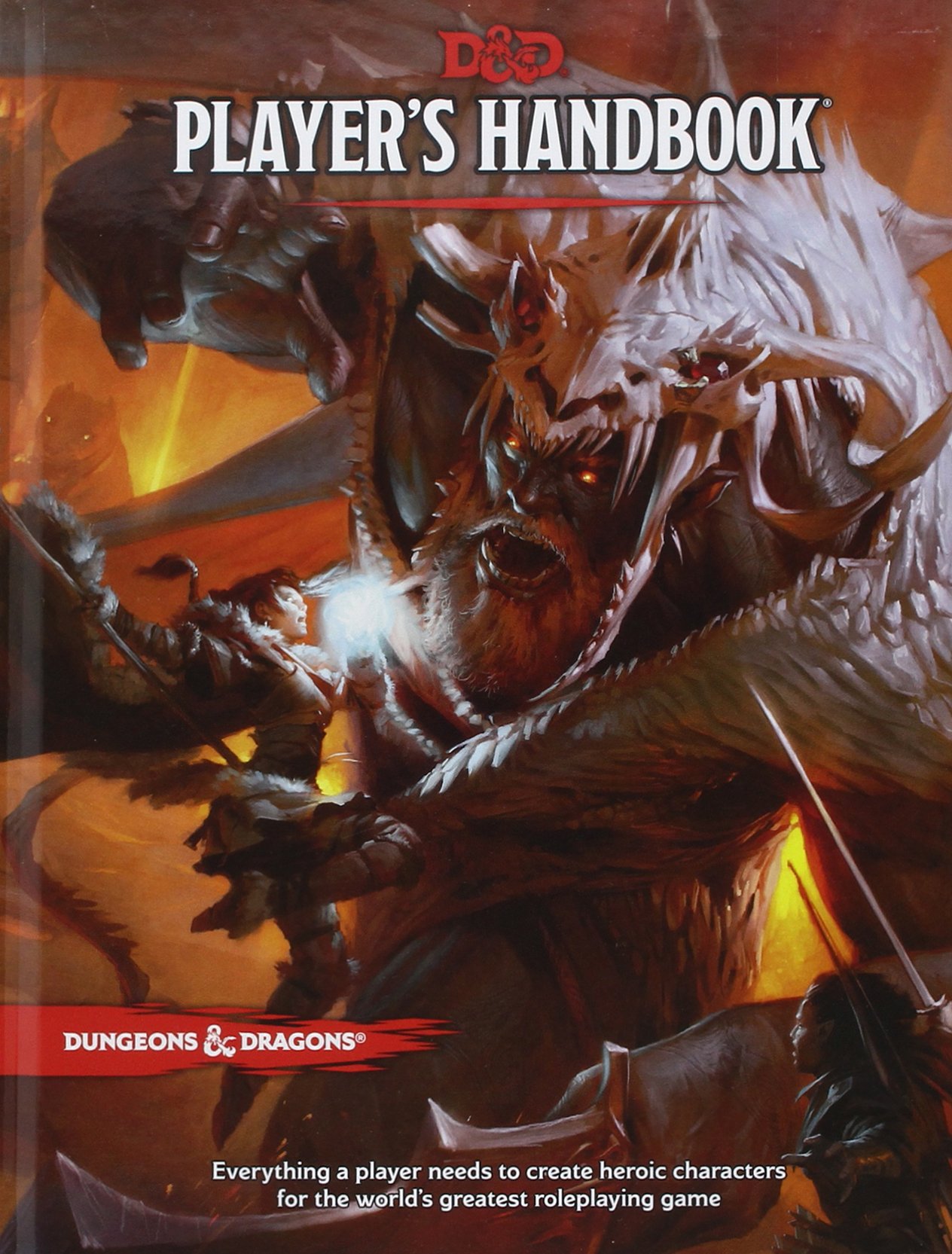 Dungeons & Dragons 5th Edition
Let's be honest, if you're on this page, you probably know what D&D is!
Munchkin Demented Dungeons
From Worldofmunchkin.com:
"Demented Dungeons brings a new twist to Munchkin. Now you can enter the Dungeon of Elvish Excess, where everyone is an Elf. Or take a Portal to the Dungeon of Manga Wrangling, where tentacles are even more dangerous. Or power up in the Dungeon of Unexpected Epicness – although it's hardly "unexpected," given the name. Or all of them at once!
Each of the 20 double-sized Dungeon cards adds a new rule that affects the entire party, and maybe the monsters too! Use the 16 Portal cards to jump from one Dungeon to the next in your search for gold and glory."
Jungle Adventure: A Parsely Game
From Kickstarter:
JUNGLE ADVENTURE is a '30s pulp adventure game inspired by classic Atari games like Pitfall, Raiders of the Lost Ark and Montezuma's Revenge. One of the more challenging Parsely games, it contains some devious puzzles and one of my favorite Parsely puns:
>ENTER WITCH DOCTOR'S HUT
WHICH DOCTOR'S HUT?
(That one never gets old.)
BTW, Manning is really great at drawing monkeys—there's a capuchin monkey (in orange monk's robes) on the cover of octaNe."
Legendary Marvel Deckbuilding Game
From Board Game Geek:
"Legendary: A Marvel Deck Building Game is set in the Marvel Comics universe. To set up the game, players choose a mastermind villain (Magneto, Loki, Dr. Doom, etc.), stack that particular villain's attack cards underneath it, then modify the villain deck as needed based on that villain's particular scheme. Players then choose a number of hero decks – Spider-Man, Hulk, Cyclops, Wolverine, etc. – and shuffle them together; since players use only a handful of hero decks out of the fifteen included, the hero deck can vary widely in terms of what's available.
Over the course of the game, players will recruit powerful hero cards to add to their deck in order to build a stronger and more resourceful deck. Players need to build both their recruitment powers (to enlist more heroes) and their fighting ability (to combat the villains who keep popping up to cause trouble). Players recruit heroes from an array of five cards, with empty slots refilled as needed. At the start of a player's turn, he reveals a villain and adds it to the row of villains. This row has a limited number of spaces, and if it fills up, the earliest villain to arrive escapes, possibly punishing the heroes in some way. Some villains also take an action when showing up for the first time, such as kidnapping an innocent bystander. The villain deck also contains "master strike" cards, and whenever one of these shows up, the mastermind villain (controlled by the game) takes a bonus action.
As players fight and defeat villains, they collect those cards, which will be worth points at game's end. Players can also fight the mastermind; if a player has enough fighting power, he claims one of the attack cards beneath the mastermind, which has a particular effect on the game. If all of these cards are claimed, the game ends and players tally their points to see who wins. If the mastermind completes his scheme, however – having a certain number of villains escape, for example, or imposing a certain number of wounds on the heroes – then the players all lose."
Search for the Emperor's Treasure
From Board Game Geek:
"Originally published in issue #51 (July 1981) of Dragon Magazine. Republished as part of the The Best of Dragon Magazine Games boxed set in 1990.
A tongue-in-cheek version of "classic" Dungeons & Dragons (some even say Mertwig's Maze is a similar treatment of Advanced D&D). As such, players become a warrior, elf, cleric, or magician, then wander around the board collecting treasure and resolving encounters. The Emperor's six magic artifacts are both high-powered magic items and a countdown clock, as when enough have been found, the game ends. (Exactly how many depends on number of players.)"
Secret Hitler is a social deduction game for 5-10 people about finding and stopping the Secret Hitler.
Players are secretly divided into two teams: the liberals, who have a majority, and the fascists, who are hidden to everyone but each other. If the liberals can learn to trust each other, they have enough votes to control the elections and save the day. But the fascists will say whatever it takes to get elected, advance their agenda, and win the game.
Spaceteam is a fast-paced, cooperative shouting card game where you work together to repair a malfunctioning spaceship. Coordination with your team is crucial as you try to escape an impending black hole. Success is seemingly just out of reach as you encounter one complication after another. Your only hope is to work together with your Spaceteam to repair the ship before it's too late.
From Board Game Geek:
"Two rival spymasters know the secret identities of 25 agents. Their teammates know the agents only by their CODENAMES.
In Codenames, two teams compete to see who can make contact with all of their agents first. Spymasters give one-word clues that can point to multiple words on the board. Their teammates try to guess words of the right color while avoiding those that belong to the opposing team. And everyone wants to avoid the assassin."
From Wikipedia:
"Magic can be played by two or more players in various rule formats, which fall into two categories: constructed and limited. Limited formats involve players building a deck spontaneously out of a pool of random cards with a minimum deck size of 40 cards. In constructed formats, players create decks from cards they own—usually 60 cards, with no more than 4 of any given card, except for "basic land" cards. The game is played in person with printed cards, or using a deck of virtual cards through the Internet-based software Magic: The Gathering Online, or on a smartphone or tablet, or through other video games such as Magic: The Gathering Arena.
Each game of Magic represents a battle between wizards known as planeswalkers who cast spells, use artifacts, and summon creatures as depicted on individual cards in order to defeat their opponents, typically, but not always, by draining them of their 20 starting life points. Although the original concept of the game drew heavily from the motifs of traditional fantasy role-playing games such as Dungeons & Dragons, the gameplay bears little similarity to pencil-and-paper adventure games, while simultaneously having substantially more cards and more complex rules than many other card games."